My Fresh Prospects CRM
Providing a simplistic, individualized CRM user experience that is immersive, engaging and intuitive.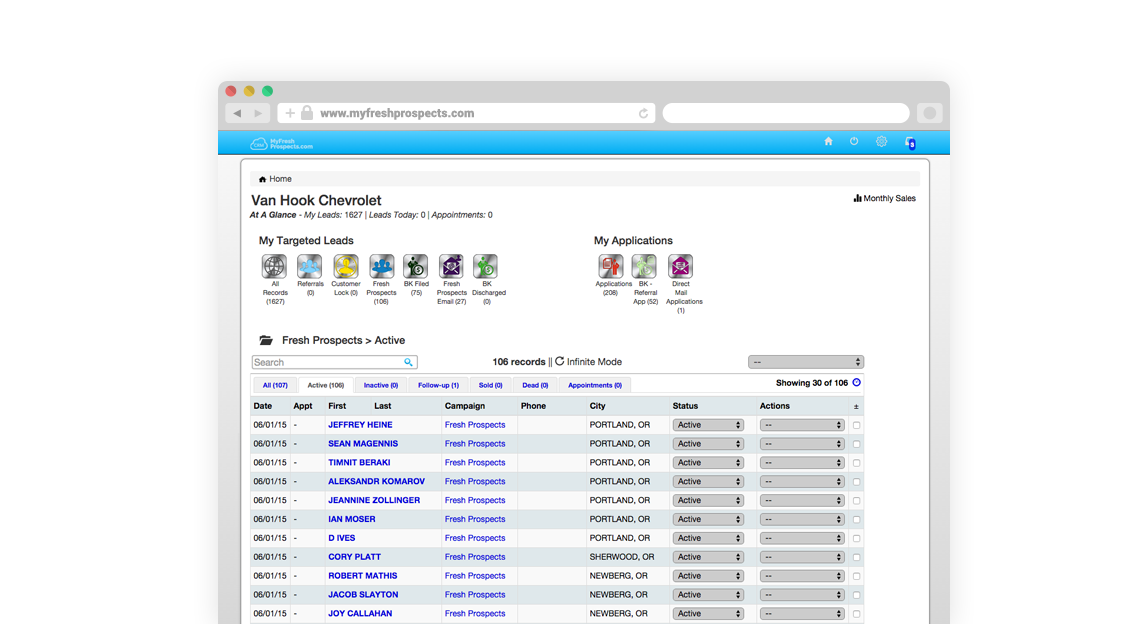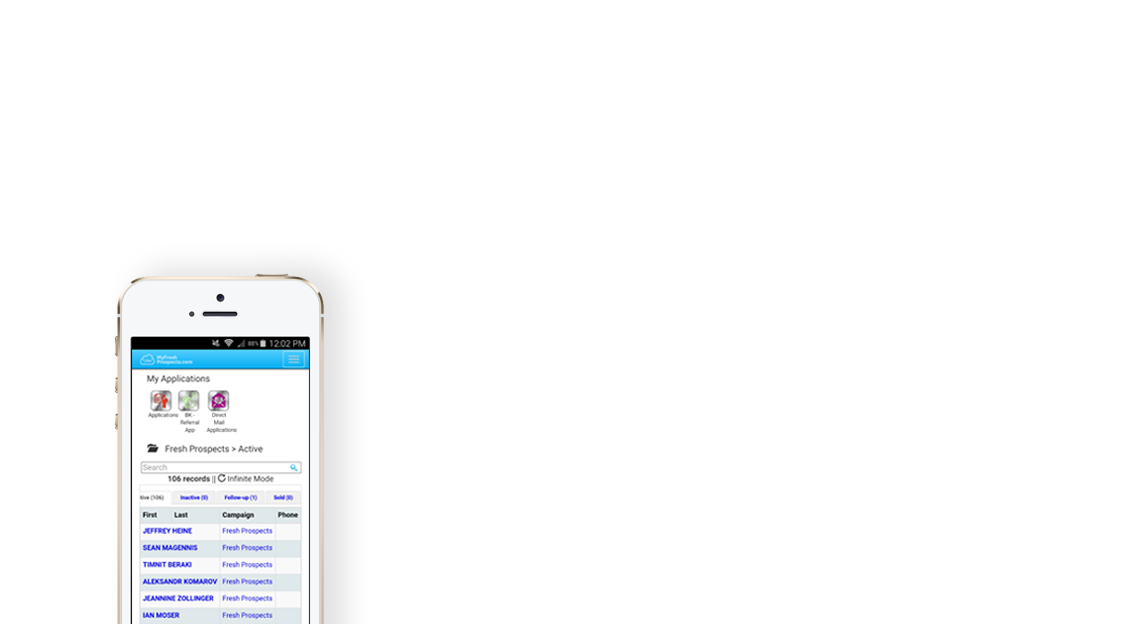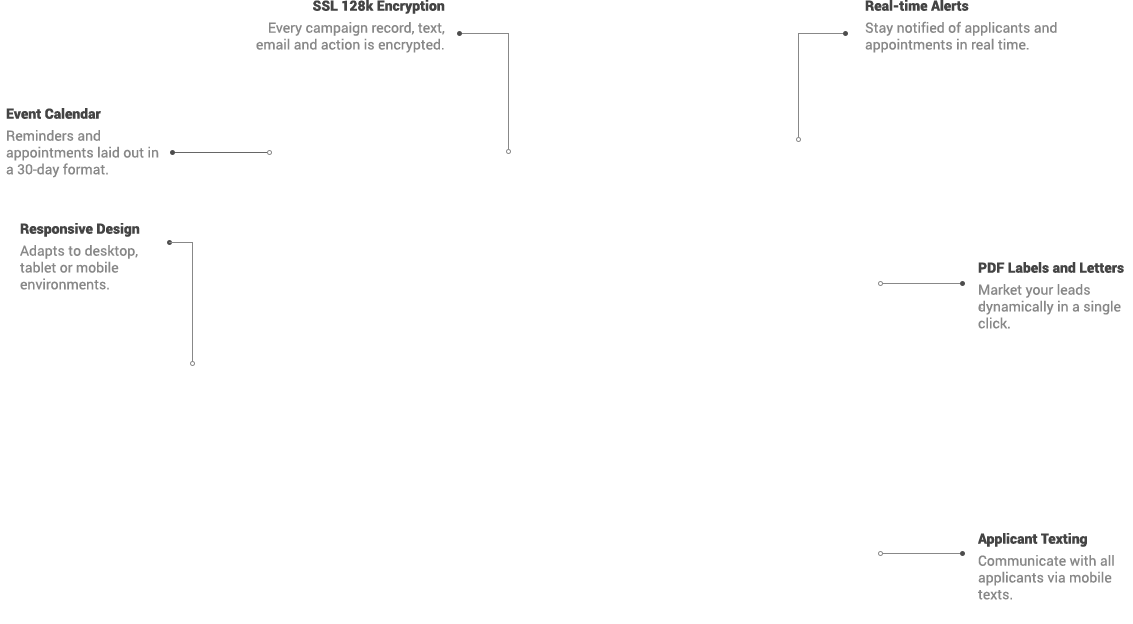 Features Overview
A complete CRM solution that automates your marketing processes.
Responsive Layout
Powerful Layout with Responsive functionality that can be adapted to any screen size. Resize browser to view.
SSL 128k Encryption
Every campaign record, applicant, text, email message and action is 128k SSL encrypted for top tar security.
REALTIME Texts
Communicate with all applicants via mobile texts from your desktop or from your smart-phone.
Events and Tasks
Quickly add tasks such as phone calls, submission deadlines or events such as meetings and receive reminders to your email on each of them.
Real-time Alerts
Stay notified with real-time notifications when your prospects submit an application, make an appointment or when new leads have loaded.
Personalize Messages
Personalize messages with merge fields and send engaging messages that can be batched to every entry in your campaigns.
PDF Labels / Letters
Market to your prospects with custom name and address fields that dynamically place each entry into the appropriate letter or Avery label.
Event Calendar
Get an overview of your past and present reminders, appointments and events in a 30-day format.
Auto Responders
Send automatic email responses with relevant info on , purchase completion and appointment reminders.
Websnippet
"For special finance dealers and BHPH dealers, the most important aspect of your dealership website is the online credit application. If you do not have one on your website, you are wasting your money and time online."
Secure credit app sites
Choose from dozens of sites or have your own custom domain assigned.